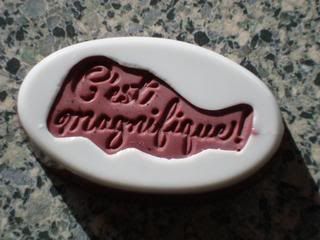 Well, I received my delivery of goodies today and couldn't resist making a little soap just before making dinner (those who know me, know I don't cook but hubby's off making movies this week, so it's me making dinner or we'd all starve).
Anyway, thought I'd put up a pic cos I rather like it....
One tiny glitch but no matter,
c'est
magnifique
,
n'est
pas??!!